---
SPn'RH
'Square Peg in a round Hole'
This is what can best describe the various approaches adopted by people world over when dealing with India. Surely a person familiar with International textiles' business need not be educated more about this.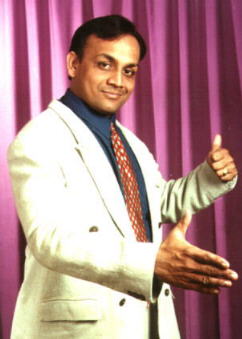 To most people, India typifies confusion. Accomplishments of this market are understated and problems are glorified.
There are many who have made millions dealing with Indian textiles. But there is still a silent majority to those who tried to make a million but ended losing a couple of thousands.
The only difference has been the 'approach'. Not all got 'connected' to the right exporters. Only a few could get quality goods. Almost everyone faced delivery problems and absolutely everyone agrees that they are best served by a reputed local company who understands these problems. A company who co-ordinates, inspects and acts as a one point focal point for all communications, dealings & purchases out of India. To ensure that the quality seen in the samples is the quality received in shipment.
A company that acts as the local hospitality & friendly company that oversees the travel and interpreter requirements provides the best suited exporters and arranges meetings with the manufacturing units that best serve the buyers requirements. Ofcourse, Gateway.SCS(sourcing, coordination & supply) is not just a facilitation company. Our goal is to make money too. However our money comes about by your increasing purchases every year. So it becomes our absolute objective to provide quality merchandise and quality service. Without exaggerating, we can confidently state that, "Through us you are guaranteed to buy the absolute best quality that your money can probably buy anywhere in the world".
E-mail this form and help us help you first million by sourcing intelligently from the India market.
Don't worry. We charge only after you are convinced enough and start buying. That too a small percentage of your FOB purchase. Be sure that our services will hardly be a charge as we ensure a round peg for a round hole.
Thanks for your time. Indian 'NAMASTE'(Hi & Bye Bye)
Allok - Alok Aggarwal
President - Gateway SCS.
---
E-mail : allok@giasdl01.vsnl.net.in
Phone : +91-11-6961146
Fax : +91-11-6224396
#F1, Anupam Plaza, IIT Crossing, New Delhi - 110016
New Delhi - 110016
This page created by Cyberspace Communications